Good soul John make the world better, with the power and resources of keXp. kinda fucking cool. kinda the whole enough talk, time to get working. so here's to more new voices, here's to progress – it's not a bad word fucking politicians.
How are you?
As I am want to do on/about this date I think back. I'd like to think that I 'know' more about it after these few years, right? but no. there's proof of life – see below – and a patented Scott Top Anecdote (r)(c), No. 4345 – T-dog knows a cool spot to play with the Pacific Ocean; Pac Ocean is a) not pacific, and b) bitch slapped us a bit. Boo was NOT happy. And I lived to tell the tale.
but wisdom? fuck if I know what it's supposed to be. take risks, get lucky? appropriate for the current climate, eh? I sit here in the ScotSpot listening to YouTube music (The Cranberries Tiny Desk Concert from Mar 2012) and feeling … further along, but not really having gone far. Still all reaction/response and no prediction or driving to my outcome. Odd, or sad. But I survived, at least.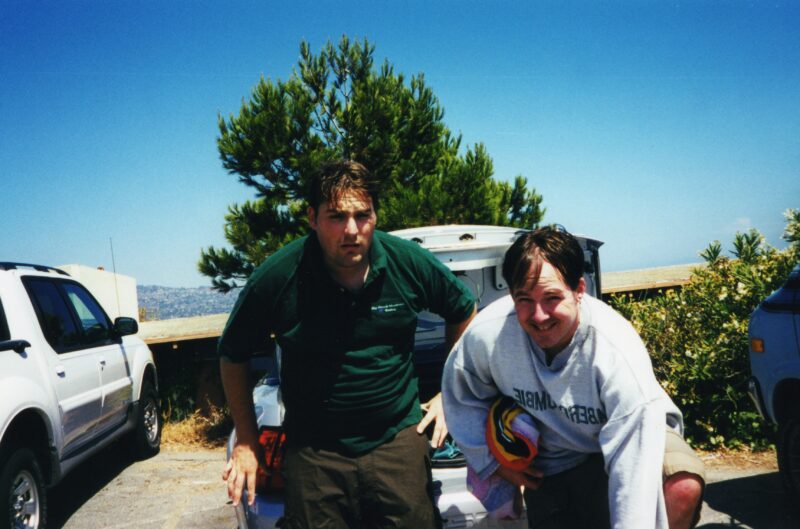 I make cloud videos. I love my kid and my wife. I hold hope for our friends and worry a bit about us all. I may be feeling ever slightly closer to 'um, alright then. fuck' with regards to 're-opening'. I don't want to get sick, I don't want to have friends and family get sick. No one should die to make the rich richer – fuck them. But we have no recourse if we are to be civil and servile. It's a hellish place to be and I suspect the reckoning is heading our way – we'll get thru the summer, but it may be the last summer for a while.
I've always been baffled by why it has to be this way, this hard. someone feel free to correct me that we do have enough, actually. We could all be lifted up to a humane living and no one would suffer for it. Think there was a FB meme 'no more billionaires – you get to roll over from $999,999,999.00 to $999.999.999.00 and a fucking plaque that reads 'you won! congrats, fucker!' – all 'bonus' dollars go to making the world right and good. I'd vote for it. Probably should chat up a few of the lucky ones to see why they hoard it all, eh?
Ok – it's late, I need to finish some work, and I've continued on this little journey nicely. go me!
Ciao,
:: s ::
Respice ad diem hanc | "Don't Forget to Be Awesome"
//10:18p+15Jul2020 = Wed eve || Alex Lahey covers My Chemical Romance 'Welcome to the Black Parade' for Like A Version on a YouTube Wormhole Wandering (thanks Black Tones Eva on keXp earlier today)
Love is patience, love is kind – from "Same Love" as heard on an NPR tiny desk concert. fuck – music matters.
//11:53a_15July220= Wednesday morn || the good souls at keXp doing the good things they do, but while playing Patti Smith's 'People Have the Power'/