hi. how are you? I sit here at the start of the day wondering if I'll get some things done that a) need to be, b) I want to, or c) wow didn't think I'd be doing that! – wanna take bets?
cancelling my subscriptions – odd feeling, want to maintain but … value proposition. and … a dollar a week for NYT basic – I can do that. WaPo was less … 'hey we love you' – perhaps not using an agent, eh? we'll see what emails they send out. Oh, and correction – $1/week becomes $1.85 … huh. Taxes and death, right?
On an odd note – from The New York Times, specifically their survey bot:
"Overall, how satisfied were you with the service you received on your most recent contact with The New York Times? Please rate on a scale from 1- (Strongly Disagree) to 5 – (Strongly Agree)."
Can you spot the issue?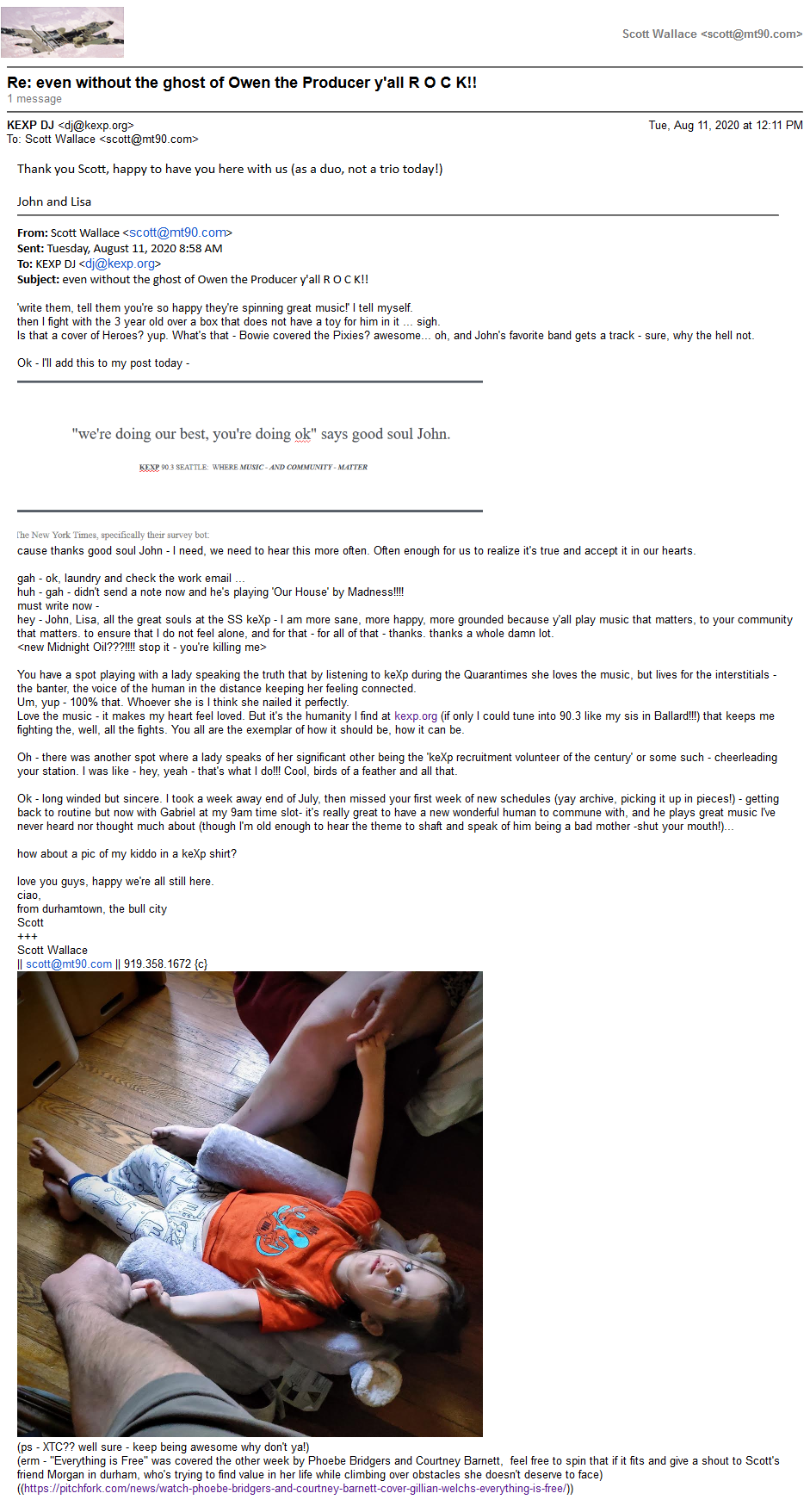 //12:20p – "40" by U2 is spun by John, such a great tune, better than 'Everything is Free' request //
and so the day becomes night, the routine which has challenges is overcome, and I find myself wanting to write glowing words about Movies with Mikey, specifically his review on wonder woman, from a few years back. One line – 'one of her weapons is the truth' – it was a nice counterpoint to the noise and confusion of our country today. Biden-Harris 2020 – let's see what that will do for us, eh?
Ciao,
:: s ::
Respice ad diem hanc | "Don't Forget to Be Awesome"
//8:52a+11Aug20= Tuesday morn ||Isaac Hayes – Theme From 'Shaft' Wattstax: Highlights From the Soundtrack on The Early show with Gabriel Teodros on keXp//