it's his giggling every single time he watches that makes us so happy – through a child's eyes, eh?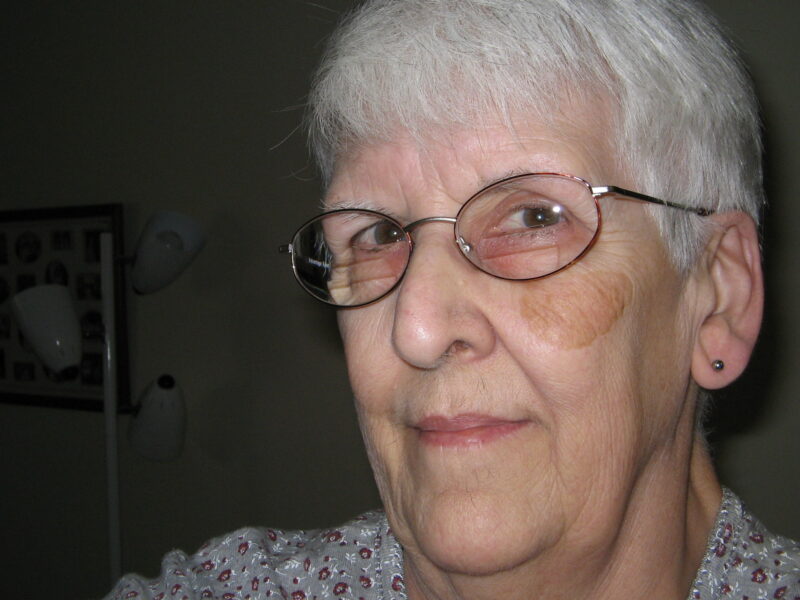 in searching for remembrances it was nice to see the kindnesses that blood and I tried to give ma. I can see now that perhaps all the fury, all the chaos and hectic-ness – probably didn't need all that. but boy howdy did she love her tech!
in the in-between years, when I was decidedly hurt and lost I had no idea what the future would bring – hell, I've never really known. I see now that being a parent is a different life, and in this lifetime (as a parent) I've found myself thinking more about Mom as 'a mother', as well as Dad in his role too. The other week I had the clearest recollection of taking a thread-ripper to a patch covered denim jacket – in one night I destroyed the work of unknown hours my ma put into making my jacket 'mine' – I can't recall the vagaries of why I wanted a patch-less jacket, it's just a moment that has a new meaning to me.
You worked tirelessly to make my life better ma – for that I am grateful every day. For the torment I put you through I am gradually more sad – you didn't need it, you didn't deserve it. Alas, without a time machine it is what it is – moments where I cringe and think 'wow – still loved me after that – just wow…'
Ciao,
:: s ::
Respice ad diem hanc | "Don't Forget to Be Awesome"
//4:49p + 20Oct20 = Tuesday afternoon || pingu obviously